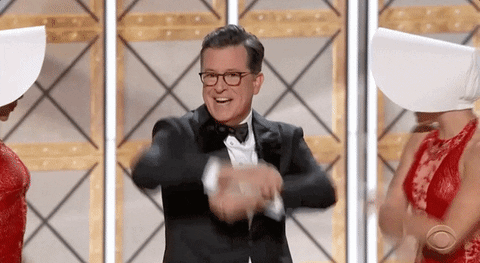 It's finally here! Today I am wrapping up my major project for EC&I 832.
For my major project, I choose to do a Personal Journey Into Media (option #2). You can read about my original plan: Major Project Projections however, my plan changed slightly over the course of my exploration. My original plan included exploring 3 things:
Exploring Snapchat as a social media platform
Exploring Seesaw as an educational app
Integrating memes into literacy (in March – meme month! I am a big fan of alliterations).
Exploring Snapchat and Seesaw remained in place throughout the term. However, as I began the set up of Seesaw, I realized how much my students (and I) didn't know about being digital citizens. Because I was just learning about being a digital citizen, I used our class sessions, readings and vlogs to learn about myself first! I couldn't just hand my students a new app and expect them to know how to use it responsibly.
The apps we use in the classroom are mostly RAZ Kids and Mathletics, which unlike Seesaw, do not include social interactions or creating posts that others can see. We needed digital citizenship education! But I hadn't taught this before. In fact, it wasn't until this course that I found out about the Digital Citizenship Education in SK Schools document and even later when I discovered that teaching digital citizenship is part of our division's policies. I am sure glad I know about this now! I plan to continue to use my Twitter account to share information about this because I know I am not the only person who wasn't aware of this!
Through early February, I spent my time setting up the Seesaw app and preparing a digital citizenship unit. Which meant that I really did two of the major projects options combined into one (option #1 and option #2). I drew on a number of sources including Media Smarts, Common Sense Media, Google's Be Internet Awesome curriculum and many more. I took online courses to be a Google Digital Citizen Educator and many courses about setting up and using Seesaw through their PD in Your PJs sessions.
The latter half of February was spent starting up our digital citizenship unit and before I knew it, March was almost here and I was supposed to be starting meme integration into our literacy unit. I have some really cool resources and tools to integrate memes into literacy (which I haven't yet had a chance to use yet) but I had to make an executive decision. We had only just begun our digital citizenship education and still had much to learn alongside starting up with Seesaw. I didn't want to switch things up  when we just got the ball rolling! So I decided to cut the meme integration for now and continued to work on creating my Digital Citizenship unit.
Thus, my major project changed to focus on exploring these 3 things:
Exploring Snapchat as a social media platform
Exploring Seesaw as an educational app
Creating and teaching a digital citizenship unit.
Meanwhile, I was using Snapchat as a personal social media app and having a blast!
Though I realized that I use Snapchat mainly for: having fun with filters, taking pictures of my dog and snapping about what we are up to (the last picture is us getting ready to hike to Horseshoe Bay Canyon – see my photo of the canyon in this post and then go visit it because it is A-MAZING!)
Here is look back at my app exploration and digital citizenship education journey:
Okay, so I have given you a quick glimpse into my app exploration and creation of a digital citizenship unit. The strange part for me about this project is that it is more about the process and less about the product. All along I have been wanting to create a final product to hand in and had to accept that this project was more about blogging about my learning process. The semester is coming to a close and I have learned so much about Seesaw, Snapchat and teaching digital citizenship. But..it feels like my learning has just begun and the semester has flown by!
In my mind I have many future blog posts planned out such as how Snapchat can be used as a classroom tool, more about the activities and ways we are using Seesaw, how we are even deeper into learning about constructive commenting than before, other digital citizenship lessons that I have lined up for my students and so much more! I guess the best part is that all of this learning can continue on and it was a pleasure to engage in a major project that was relevant to me and that I felt I had some control over in regards to the process and the outcome.
Cheers