This week's assignment options encouraged the evaluation of open education resources (OER) and the consideration of open education practice (OEP). This course has been an introduction to both OER and OEP so I decided to "remix" our assignment approaches to make a blog post that was useful for me. A post where I could dive into my research on OER and OEP and take a reflective look at if I am using these practices and how I can improve. In this post, I am going to discuss:
What is an OER?
What is an OEP?
Highlight some of my classmate's blog posts and discussions of the pros and cons of OER and OEP.
Examine OEP (and the use of OER) and my teaching practice.
What is an (OER)?
I found a few different definitions including:
"OERs are any type of educational material freely available for teachers and students to use, adapt, share and reuse" (University of Pittsburg, 2019). Further, OERs save time and money, improve access and democratize learning. The BC OpenEd Campus provides a similar definition and examples of OER.
"OERs are any resources available at little or not cost that can be used for teaching, learning, or research" (7 Things You Should Know About…Open Educational Resources).
"OERs are teaching, learning or research materials that are in the public domain or released with an intellectual property license that allows for free use, adaptation, and distribution" (Hatzipanagos & Gregson, 2015). Hatzipanagos & Gregson (2015) also identify that OERs as useful, specific/contextualized and practical.
And lastly, this following video description below:
What is OEP?
7 Things You Should Know About…Open Education: Practices describes OEP as "the use/reuse/creation of OER and collaborative, pedagogical practices employing social and participants technologies for interaction, peer-learning, knowledge creating and sharing, and empowerment of learners".
Our guest presenter from last class, Dr. Verena Roberts describes OEP in the following way: "Open educational practices (OEP) in K-12 learning contexts can describe an intentional design that expands learning opportunities for all learners from formal to informal learning environments. Individualized open readiness can be demonstrated contextually, as a result of teachers and students co-designing for personally relevant learning pathways where learners can collaboratively and individually share their learning experiences, that encourages communication of meaning through multiliteracies, that blends curriculum and competencies and that promotes community and networked interactions with other learners and nodes of learning from multiple cultural perspectives in digital and analog contexts" (Roberts, 2019).

Further, two infographics helped me to think more about OEP. Roberts & Blomgren (2017) propose the following indicators of OEP in K-12 teaching practice:

Source

My classmate, Amanda, tweeted this infographic which highlights some key elements of OEP:

Elementary Teachers- What are some ways you use Open Educational Practices in the primary classroom? I'm on the hunt to find some good examples! I'm still learning about it, so I would love to hear about your experiences and have your input! Please RT. #eci831 #edtech @courosa pic.twitter.com/VdF6HhGUvf

— Amanda Brace (@amandajebrace) November 7, 2019
Highlight: Primary Grade Relevancy, Pros and Cons of OER and OEP
This week Dr. Couros asked us to consider the benefits and drawbacks of OEP. After reading some of my classmate's blog posts — instead of repeating what has already been said — I'd like to highlight their great work. Dean did a really nice job of highlighting some of the benefits and drawbacks of OEP here. A number of people discussed the issue of OER being relevant to primary students including Catherine and Daina. Catherine provides a succinct discussion on the pros and cons of OEP while Daina dives into MERLOT, an OER resource and explores how this site, like many others, pose a barrier for primary teachers/classrooms/students in that the audience of the site seems to be directed towards high-school and post-secondary students. I explored MERLOT in our group discussions during last class with Daina and can relate, as a primary teacher, with her concerns. I explored CK12 Foundation a bit this week as well which is focused on K-12 however was not wowed by the content. Much of what I found, I already have resources to support those topics which are of higher quality.
Daina questions the relevance of sites like MERLOT which require a lot of digging for good resources when, as teachers know all too well, that time is always a big concern. Riley expresses similar sentiments in his blog post and says what I think many of us are thinking, that "most teachers probably agree with the principles of OEP" but that often time constraints of planning often lead people to use resources that they can quickly and easily access. Commenting on Daina's blog, Dean questions whether we (the education system) will overcome the challenges we currently face in terms of relevancy for the primary grades. Brad and Amanda provide a message of hope for OER/OEP in their blog posts this week as they discuss how they have incorporated open resources and practices into their classrooms. My hope is that in having these discussions in our EC&I 831 class, individual blogging on this topic and the discussions that result in the comment section will lead to a change in the relevancy of OER for primary grade students and allow myself and my classmates to be reflective of our own practices as we dive into incorporating the principles of OEP in our teaching.
Now that I know a bit more about OER, OEP, let's dive into how this relates to my personal journey as an educator.
OER, OEP and My Teaching Practice
In our class discussions over the past few weeks, I have been thinking a lot about how OER and OEP fit into my work as a primary teaching especially since much of our discussion has focused on content for high-school and post-secondary students. But, as I have discussed in past posts (here and here), I think much of what we do in primary classrooms sets the foundation for the amazing work — the "passion projects" (like the home construction project Dr. Roberts discussed in class last week) — we see happening in the older grades.
In Dr. Roberts Open Learning Design Intervention (OLDI), she highlights four iterative stages:
Building Relationships – (I discuss the importance of this in my blog post with the example of a STEM project in my classroom). This is also a great jumping off point for diving into OEP as I think this is something that all teachers consider an important aspect of teaching. OEP calls for a deeper look at building a community of learners and challenges the traditional role of the teacher as the disseminator of information.
Development of Digital Literacies – Some examples of this in my classroom include collaboration using Google docs and Seesaw, and using Media Smarts lessons, CommonSense Ed's Digital Citizenship Curriculum and Google's Be Internet Awesome Curriculum to learn about online consent, digital citizenship, digital safety and many other important topics. Often, my unit planning involves a "remixing" of resources which you can "retain" and "reuse" (The 5 Rs of Open Education) but many of the resources I use are protected by copyright.
Find Your Yoda – This stage focuses on interactions, collaborations and connections between learners and informal learning environments and experiences. One way my students participate in this stage is through our classroom garden project, Little Green Thumbs, where my students plant, grow and harvest produce year round. Last year we also collaborated in an inter-school project which allowed Gr. 3 and Gr. 11 students to meet their learning outcomes!


What an absolutely amazing day with @FWJohnsonRegina Leadership students! Spent the afternoon with @balexander31's Gr. 3 class at @JudgeBryantSch. Seeing our buddies work so well together was the best way to spend #pinkday. Also stopped by to invite Gr. 8s to open house. #proud pic.twitter.com/Z1uADiCypX

— Katie Rosenkranz (@krosenkranz) February 27, 2019

https://platform.twitter.com/widgets.js

The @FWJohnsonRegina Leadership 20 students had so much fun planning and doing activities with our grade 3 buddies at @JudgeBryantSch! Handshakes, crafts, a photo scavenger hunt and lots of laughs on this beautiful afternoon! #proudteacher pic.twitter.com/58ZCDL3pKG

— Katie Rosenkranz (@krosenkranz) April 4, 2019

https://platform.twitter.com/widgets.js<

Today @FWJohnsonRegina Leadership 20 students made memory books for our Grade 3 buddies at @JudgeBryantSch from our times together. My heart is happy, student leadership is such a powerful thing❤️ pic.twitter.com/Dzrju5DVcY

— Katie Rosenkranz (@krosenkranz) April 17, 2019

Be A Yoda – This stage focuses on learner reflection, sharing, and the creation of personal learning networks. In my classroom, this (so far) looks like the work we are doing using Seesaw via sharing our work with our families and classmates and becoming connected to other learners through students commenting on one another's work.
I have provided a few examples of how OLDI / OEP has looked in my classroom in the past. There are other examples of course, but I have lots of work to do, now that I know more about OER and OEP. As the saying goes, "when you know better, you do better"!
How can I improve my teaching practice to reflect some of the principles of OEP?

What is lacking in my practice as it relates to OEP is moving our learning outside the four walls of our classroom. Part of the reason this isn't currently happening is because my relationship with social media. Stepping out of my comfort zone in this regard will help me work towards teaching with participatory culture and networked learning in mind.
My classmate Daniel discusses the transition from formal to informal learning in OEP. This is where many teachers struggle, often out of fear and lack of resources, to seek change in their practices. Trying something new is always tricky! In my teaching practice, I seek to include collaborative and cross-curricular projects when I am able. The pressure of meeting outcomes can, at times, get in the way of other possibilities.
As I mention previously, I am often using resources with copyright. As I learn more about OER and dive into some of the resources like the ones that OER Commons has to offer, I hope to find more open resources that are applicable in my primary setting.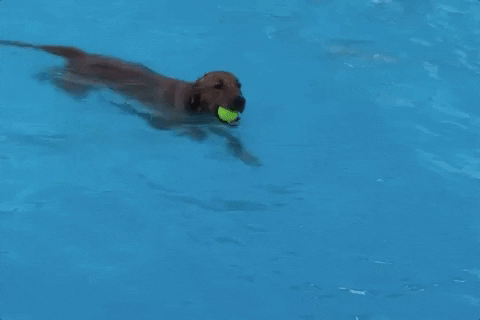 When I think back to the two OEP infographics above, I have a lot of work to do in order to move towards the OEP practices that I know are important to teaching 21st century learners. I feel like I have only dipped a toe into the waters of OER and OEP but I am happy that this course has allowed me to explore something new and provide me with an ideal to work towards.